Frequently Asked Questions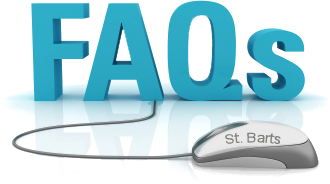 What is the population of St. barts?
The population of St Barts is about 7000.
How big is the island?
St Barts is approximately 8 sq miles.
Is tap water safe to drink?
A central desalinization plant converts saltwater to drinking water. Bottled water is also readily available.
What are the best things to buy in St. Barts?
Duty-free items include French and Italian designer fashions and accessories, beach wear, perfumes, watches, crystal, silver, gemstones and jewelry. Other items purchased may be subject to custom tariffs and taxes.
For souvenirs with a local flavor, look for small doll-like cottages, sandals, shell jewelry, fishing skiffs, traditional local music CDs and woven straw baskets, handbags and hats.
Are there nude beaches?
Although nude sunbathing is illegal, the two beaches that tolerate nudity is on Anse de Grand Saline and Anse du Gouverneur beaches. Topless bathing is allowed on all beaches.
What are the main industries of St. Barts?
The main industries are tourism and fishing.
What native dishes should I try?
With no agriculture on the island, St Barts imports all of its food, with the exception of local seafood. Cuisine is heavily French and Creole influenced.  We recommend you try fresh local seafood, such as lobster, mussels, crab, codfish fritters and scallops, as well as spit-roasted duck, lamb and traditional French cuisine. Some specialties include magret de canard (duck breast) and quenelles de poissons (fish balls).
Can I use my calling card and of cell from here?
We recommend you check with your local carrier before departing.
How should I dress to go out?
The dress code on the entire island of St Barts is casual. It is still, unacceptable to wear bathing suits, short shorts and short tank tops in public. Casual, lightweight cotton, sport and resort wear is suitable. You may want to bring a light sweater and or jacket for cooler evenings.
Can I use my electric hair dryer and electric shaver?
Caution, electric voltage is 220 AC, 60 cycles. North American appliances require plug adaptors and transformers, best to prepare well before your trip.
How much should I tip?
French law requires the service charge to be included in the bill. There is no need to leave an additional tip unless you feel the service was above average.